Nu kommer unik, danskproduceret, ekstrem sportsvogn på gaden i Danmark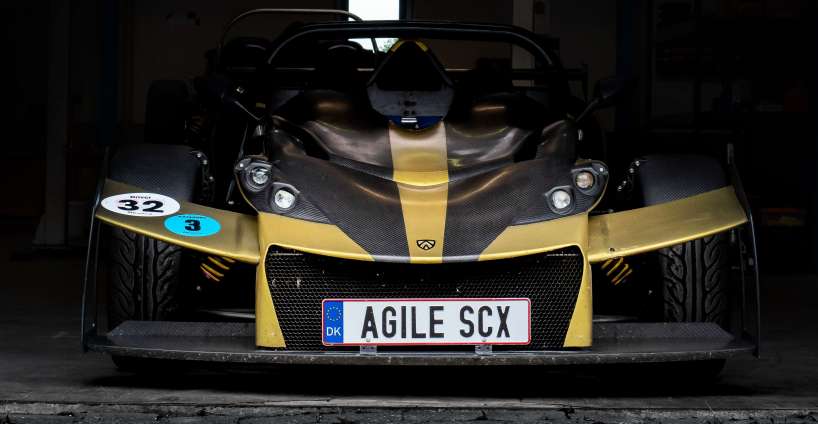 11-09-20 - Pressemeddelelse
Den 18 september 2020 er den Vamdrupbaserede sportsvognsproducent Agile Automotive klar til at præsentere sin første gadegodkendte racerbil. Agile SCX er navnet. Vidunderet har 300 hk, vejer blot 580 kg og er bygget med Formel 1-teknologi, der ganske enkelt gør Agile SCX i stand til at præstere på niveau med langt mere eksklusive supersportsvogne.
Kontaktpersoner
Christina Beatrice Honoré
Head of Sales and Marketing
29992341
29992341
cbh@agileautomotive.com
Virksomhedsprofil
THE AGILE STORY
When Cars Become Passion
The company name Agile Automotive characterizes the whole company philosophy and DNA as Agile stands for quickness, lightness and ease of movement - Exactly how an Agile car is designed, built and drives!
The priority at Agile Automotive has always been on the creation of sensations through an anti-autonomous machine that brings back the real need for a driver and provides true driving pleasure. A recipe of monocoque stiffness, car lightness, racing pedigree and sheer engine power that brings back the original sports car experience together with the modern and advanced materials of today is used.