The Arctic should stand united: new free song for download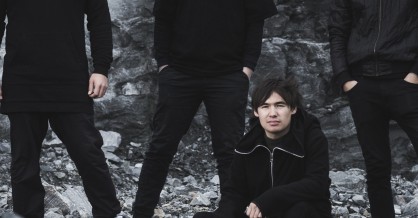 The "˜Olympics' of the Arctic, AWG2016, has a new theme song "We Are The Arctic" by Greenlandic band Small Time Giants.
The lyrics calls for more unity across the Arctic, and that by "˜breaking down walls between us' then everyone can come out as winners. The song also points to the fact that the people living in the Arctic may share some similar experiences and challenges in life living under the blanket of the northern lights.
Created and performed by young Greenlandic rock band Small Time Giants, the musicians see the theme song as their contribution towards the Arctic Winter Games 2016, the biggest sporting and cultural event for youth in the circumpolar region.
The song can be downloaded free for all at www.awg2016.org and www.smalltimegiants.com
For more information on the song, if you are interested in covering the Arctic Winter Games, please contact Tanny Por at media@awg2016.gl.
Relevant information
Arctic Winter Games 2016
www.awg2016.gl
Small Time Giants
www.smalltimegiants.com
Visit Greenland
www.greenland.com
Press contacts
Tanny Por
AWG Press Relations
+299 34 28 35
05/10-15 - Press releases