CNN blogger CPH BLONDE voted best blog about Copenhagen 2016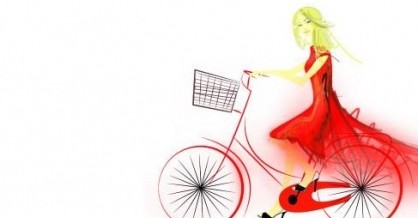 Spotted by Locals, publisher of travel guides in more than 66 cities in Europe and North America, has just voted CPH BLONDE best blog about Copenhagen. CPH BLONDE, dedicated to "bringing Copenhagen to you", has a readership of 12.000, and was hand picked by CNN International to participate in the TV series "The Perfect City".
Her red bicycle and white hair have become iconic for CPH BLONDE:
Norwegian born Anne-Grete Belmadani started her blog 4 years ago, eager to explore the street life of Copenhagen. With her white hair and signature red bicycle, also reflected in her logo, she began interviewing Copenhageners and tourists on the street - or in the bicycle lane, taking photos and asking them about their favorite places in Copenhagen. Today the red/white colors represent Anne-Grete and her blog, spotted online by CNN, resulting in her Copenhagen blogger street appearance in the TV series "The Perfect City".
Increasing numbers for CPH BLONDE:
In 2014 she partnered up with Visit Copenhagen and the international fashion blog Copenhagen Cycle Chic, and soon her readership had grown from 3.000 til 10.000. And the numbers continue to increase.
Today more than 12.000 visit her blog on a monthly basis. She covers mostly lifestyle events, and makes her living by offering local wine tastings and champagne happenings in Copenhagen. Also, Velorbis of Copenhagen has just dedicated a luxury customized bicycle to her, possible for her readers to order on the blog.
Anne-Grete Belmadani is happy being voted and expresses her gratitude:
- I am both proud and excited my blog has been voted best blog about Copenhagen. Being a blogger can sometimes be a little bit lonely. Most of my work day I spend behind the computer, which can make it difficult to sense there's actually "real" people out there reading my blog. So voted by "real" people at Spotted by Locals makes me really happy - and humble, giving me renewed energy to continue "bringing Copenhagen to you", says Anne-Grete Belmadani.
The market for bloggers is growing in Denmark as well as worldwide:
According to overskrift.dk, more and more bloggers like CPH BLONDE become "professional" bloggers. In the early years the topics were quite random. Almost like a personal diary, but today the bloggers are focused on specific topics: The new Iphone, flowers or fashion, Stefan Bøgh-Andersen from underskrift.dk has pronounced to tv2.dk.
(Source: TV2.dk, 24/8 2014)
Link to interview TV2:
http://nyheder.tv2.dk/nyheder.tv2.dk/nyheder.tv2.dk/nyheder.tv2.dk/nyheder/article.php/id-73788169:flere-blogger-professionelt-sdan-tjener-du-penge-p-det.html
Stefan Bøgh-Andersen, underskrift.dk says to CPH BLONDE:
- What's typical for today's bloggers is they stick to one subject. Being a blogger has become a serious profession, and it's a rising trend, says Stefan Bøgh-Andersen.
Spotted by Locals explains why CPH BLONDE is voted best blog about Copenhagen:
- Anne-Grete was born in Norway but she fell in love with the vibrant life in Copenhagen. In her blog you can find the articles and great pictures presenting the city life and events in the city. As she says: "I'm bringing Copenhagen to you".
FACTS
In general:
About 80.000 blogs in Denmark. 20.000 of them are "active", that is, pages being updated on a regular basis.
About CPH BLONDE:
* 60 % women, 40 % men
* 70-80 % of the readership is a combination of Danish and Norwegian - 20-30 % mainly Southern European and American readers.
Press Room: www.cphblonde.com/press-room
Link to more images: www.cphblonde.com/press-room
Press contacts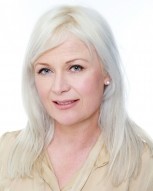 Anne-Grete Belmadani
Blogger
+45 6140 0675
Company
Copenhagen Street Media
Gothersgade 11
1123 København K, Denmark
+45 6140 0675
www.cphblonde.com
Receive news from CPH BLONDE - International by mail
Sign up here
02/02-16 - Press releases