Fashion: Danish start-up to help out Top 3 polluting industry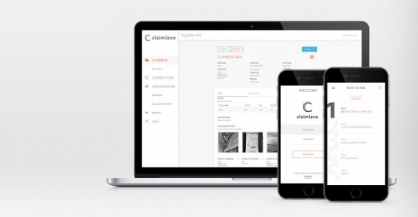 The clothes that we all wear is produced by an industry among the biggest environmental sinners in the world. A Danish start-up now offers a path to increased sustainability and happier customers, introducing a cradle to cradle mind-set heavily requested by the industry.
Only production of chemicals, oil and gas do more damage to the environment than the fashion industry. However, help is on the way. Danish Claimlane aims to improve both product quality and customer satisfaction by streamlining the claim process so that claims can be handled with precision and in a timely manner. In turn this will reduce the number of claims, as the manufacturers will benefit from their learnings and improve their products.
"When a zipper breaks or there is a loose stitch in the shirt, there is a painful road ahead of the customer. Some even avoid the hassle of reaching out to the shop and just toss out whatever has broken. The shop assistant who is facing a customer with a claim is also in for a rough ride as the claim process is unstructured and time consuming. In many cases the clothes will end up in the trash. We know and understand the frustration all the way from the consumer to the shop assistant and the manufacturer," Claimlane Co-founder, Jakob Kristoffersen explains, and goes on by highlighting the partnerships that Claimlane has already with several popular Danish brands.
International marketing guru and innovation thought leader Peter Fisk, who works with global brands such as Coca Cola and Vodafone looks at Claimlane with great interest. "There is a huge potential for improvement when it comes to handling claims," Peter Fisk states and goes on: "The true winners among the brands will be those with a 360-degree customer view, who care about sustainability and who ensures that claims are handled efficiently and with a positive attitude."
One more group of people will benefit from the new service as Claimlane will ensure that the garments are recycled in third world countries or used for charity, rather than being thrown out.
Denmark has a long tradition for environmental responsibility and working with sustainability. One great example is the windmill industry. Denmark is home to both Vestas and Siemens Wind Power, two of the world's biggest producers.
Press contacts

Jakob Kristoffersen
CCO / Co-founder
+45 29 44 57 94
+45 29 44 57 94
Company
Claimlane
Nitivej 10
DK-2000 Frederiksberg, Copenhagen, Denmark
+45 29 44 57 94
+45 29 44 57 94
http://www.claimlane.com
16/02-17 - Press releases