Westlake Tyres negotiates substantial tyre agreement with TIP Trailer Services in Scandinavia
Westlake Tyres, produced by the World's largest Tyre Manufacturer Zhongce Rubber, and TIP Trailer Services Nordic, one of the largest European transport equipment leasing companies, have come to an agreement for the purchase and use of a significant amount of Westlake Tyres.
The deal between DSV Road NV, the exclusive distributor of Westlake Tyres in Scandinavia, and TIP Trailer Services Nordic, involves the supply of an extensive amount of tyres for the first year to be used and promoted at TIP Trailer Services workshops located in Scandinavia: Gothenburg, Jönköping, Helsingborg, Tilst, Hirtshals, Taulov, Padborg, Høje Tåstrup, Kerava (FI) and Oslo (Vestby) for their non-contracted business. "This is a great significant step for Westlake Tyres and DSV in extending its partnerships and promoting Westlake Tyres in Scandinavia," says Flemming Steiness, General Manager DSV Equipment.
DSV Road NV has been pursuing several activities beyond its transportation services to further strengthen its business position and gain more control over its operational fleet management. In 2016, DSV acquired the exclusive distribution rights for Westlake Tyres and since then has been offering Westlake to all contracted hauliers as well as to the commercial vehicle market in Denmark, Norway, Sweden and Finland. The distribution agreement – which was facilitated in close cooperation with ZC Rubber's official European distributor Pneuhage - was a result of DSV being extremely satisfied with the performance of Westlake Tyres on its own fleet since 2012.
Martin Nielsen, Country Operations Manager of TIP Trailer Services Sweden, states: "At TIP Trailer Services Nordic we are continuously working on diversifying our tyre offerings in order to accommodate our customers' different needs. Therefore our agreement with Westlake Tyres goes hand in hand with this strategy. The performance of the Westlake tyres, followed closely by our organisation, has made us choose the brand for obvious reasons. The tyre is performing very well and is a strong value-for-money product, which is the reason why we have added Westlake to our tyre portfolio".
About Westlake Tyres
Westlake Tyres are being produced by ZC Rubber Group Co. Ltd, one of the biggest and fastest growing tyre manufacturers in the world. Westlake is specially designed based on demand from the international market and provides a wide range of products including tyres for passenger cars, SUVs, 4X4s, light trucks, trucks and buses, off-road, industrial, and agricultural applications. In the brand's homeland, China, Westlake is an OEM supplier to manufacturers including Geely, BYD, Changan, Suzuki, Land Rover and Volvo.
Press contacts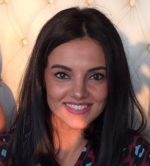 Nadia Bendihaj
Marketing Specialist
+31 6 20 349 969
13/02-18 - Press releases