New research project guarantees video and sound quality for the future
Bang & Olufsen a/s, DTU, and FORCE Technology are at the helm of a new pan-European research project to guarantee users better video and sound quality in the future. The RealVision project is supported by the EU. In addition to the three leading audiovisual players in Denmark, the project also includes partners from such countries as France, England, Germany, and the US.
In our digital world, we are surrounded by audio and video. At home, at work, and on the go, we stream music and videos in ever-growing volumes. Bandwidths are challenged by these increasing volumes of data, often at the expense of the quality of the sound and video we receive. At the same time, given the increased consumption of streaming content, our expectations in terms of speed, ease of use, and quality are becoming higher.
"As consumers, we've gotten used to listening to music on many platforms besides traditional stereos over the last few years. We're also streaming our films and videos to many different devices. This is creating new challenges for the end user's quality experience," says Dr. Nick Zacharov, Lead Technologist at FORCE Technology's SenseLab. Over the last ten years, SenseLab has built up the unique knowledge and facilities needed to evaluate and improve audio and video quality.
"Classic technologies can only pick up a fraction of the visual information that the human eye is capable of seeing and perceiving. This makes it difficult to reproduce realistic scenes," explains Søren Forchhammer, professor at DTU Fotonik and co-ordinator of the new RealVision international research programme. "RealVision is going to bring together Denmark's three strongest environments in this field: Bang & Olufsen a/s, FORCE Technology, and DTU. In co-operation with international partners, we will be developing technologies and methodologies for hyper-realistic reproduction and quality measurement of audio and video."
Bang & Olufsen a/s are known for high-quality audio and video, and are participating in the research project to pave the way for the next generations of talent. "RealVision will be training and developing 15 PhD students from all over Europe in this specialised field, which is the core of our knowledge," says Søren Bech, research director at Bang & Olufsen a/s. "What's unique about these Marie Curie programmes in the EU is that we're building partnerships across borders to train and develop the next generation of talent, and for us, particularly in the field of audio and video quality."
RealVision is financed by the Marie Sklodowska-Curie programme under the EU's Horizon2020. The programme is providing nearly 29 million DKK in support to the research project. In addition to the three Danish partners leading the project, RealVision also includes partners from numerous other countries, such as Fraunhofer in Germany; Oxford and Cambridge Universities and the BBC in England; and Stanford University and the University of California, Berkeley in the US. RealVision will be training 15 PhD students over the next three years
***
About Bang & Olufsen a/s
Bang & Olufsen was founded in 1925 in Struer, by Peter Bang and Svend Olufsen — two young, innovative engineers who devoted themselves to high-quality audio reproduction. Since then, the brand has become an icon of quality and design, thanks to a long tradition of quality craftsmanship combined with high-tech research and development. While Bang & Olufsen is a leader in technology for the home market, in recent years, the company has also applied its extensive experience in integrated AV solutions to other areas, such as the hotel and automotive industries. Its current product range is thus the embodiment of optimal media experiences: for at home, in the car, and on the go. You can read more about Bang & Olufsen at www.bang-olufsen.com. Images are available to download for free from Bang & Olufsen's media centre: http://mediacenter.bang-olufsen.dk.
About DTU Fotonik
DTU Fotonik has 220 employees skilled in optics and communications. DTU Fotonik is one of the world's largest centres in this field. It conducts research in optics, communication, optical communications systems, visual communication coding, and photonics.
DTU is a technical university that conducts leading international research, education, and innovation. DTU has 5800 faculty members and 10,300 students. DTU is an independent, academic university orientated toward strong global co-operation.
About FORCE Technology
FORCE Technology is a leading, international technological advising and service business. We provide advising and services to clients in the energy and environmental sector, the oil and gas industry, the electronics / medicine / food processing industry, the maritime industry, and the public sector. With more than 1400 employees divided among over 50 offices in 7 countries, we assist our clients through specialised advising and courses, laboratory services and tests, on-site inspection and measurement, and unique components and products. In 2016, DELTA and FORCE Technology merged to become Denmark's largest GTS (godkendt teknologisk service, "approved technological service") business, and one of the largest of its kind in Northern Europe.
Relevant information
Read more about the project at:
http://www.realvision-itn.eu/
Press contacts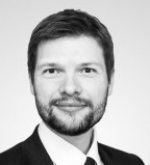 Thomas Bech Hansen
Vice President
+45 43 25 00 00
18/09-18 - Press releases