Changes to FORCE Technology's board of directors
After a period of consideration, the board of directors and Ernst Tiedemann have agreed that now is the right time for the board of directors to have a new chairman.
The board of directors would like to thank Ernst for his long and engaged work for FORCE Technology, not least as its CEO for 17 years, during which time FORCE Technology has grown significantly and internationally. This long-term commitment in collaboration with FORCE Technology's staff is the reason for FORCE Technology's position today.
Ernst steps down from the post of chairman and leaves FORCE Technology's board of directors as of today.
A replacement for Ernst will be appointed in the board of directors, so that the board of directors will consist of six duly appointed members and three members who have been elected by the employees.
The vice chairman Frederik Smidth will take over the position of chairman, and Jesper Haugaard will become the new vice chairman.
FORCE Technology faces a change process and the new acting board of directors looks forward to implementing this process based on the strong professional competencies that all of the staff of FORCE Technology possesses.
On behalf of the board of directors
Frederik Smidth
Press contacts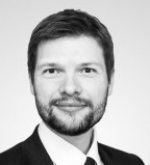 Thomas Bech Hansen
Vice President
+45 43 25 00 00
08/10-18 - Press releases