ARIA leads out of the darkness
The latest collection of OSPEL light switches with a sparkle.
Have you ever woken up at night trying to find a light switch in complete darkness of the room? Irritating right? Thanks to a new ARIA series by OSPEL, finding a light switch will never be tricky again.
"The desire for beauty and comfort inspired us to create the ARIA series" says Beata Pandel, OSPEL Marketing Promotion Specialist.
"In mind with a modern way of living but uncompromising when it comes to beautiful design, we created a product that simply loves your house."
ARIA is a practical solution for all those who value secure, modern and yet aesthetic solutions. Our light switches beautifully outlined by an illuminated frame, allow you to find the switch at day and at night. Perfect for any home in children's rooms, living rooms, kitchens, bathrooms and of course bedrooms, ARIA are yet another safety feature that make life simply easier.
"ARIA is also a great solution for hotels and B&Bs to help to navigate residents at night in unfamiliar surroundings" adds Beata Pandel. Indeed, ARIA switches has been continuously popular among interior designers working on larger projects for the hotelier industry.
Apart from the security aspect, ARIA simply looks good. Decorative light switches add to the style of your house. You can introduce delicate colour accents, personalizing the accessories according to your individual preferences and taste. The surrounding frame gives a visually attractive effect. There is a choice of 7 colours of illumination, so that the switch fits into any colour scheme of a house or a building.
The backlit colour of the switches is just the beginning. The ARIA series also includes metalized, monochrome or elegant white keys and external frames allowing for further personalization of the switch. All this so you can create ingenious and compelling configurations. Black matt with Art Deco amber flicker? Or maybe a bold accent in bright red? The ARIA series is a great fun to compose even the most original sets.
For further information
For the last sixty years, OSPEL has been one of the leading manufacturers of electric system equipment in Central and Eastern Europe. It boasts a very broad range of products, such as: flush mounted switches and sockets, surface mounted switches and sockets, extension cords, connection lines, buzzers and gongs, taps, splitters, plugs, terminal boxes and other electric system accessories.
Since 2000 company has the ISO 9001 Quality Management System certificate in the scope of: design, manufacture, distribution of products and processing services regarding plastics and metal processing.
The company is a wholesale distributor around Poland, its products are also exported to countries such as: Germany, Sweden, Finland, Norway, Denmark, Belgium, Great Britain, Hungary, Slovakia, Czech Republic, Romania, Russia, Bulgaria, Ukraine, Lithuania, Estonia, Latvia and Belarus.
Relevant information
Product information
https://www.ospel.org/mounting-products/series-aria
International Trade and Export
https://www.ospel.org/contact/foreign-sales
Press contacts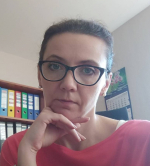 Beata Pandel
Press contacts - International Trade and Export
+48 (0)32 6737106
06/12-18 - Press releases