Modulex aids burgeoning design talent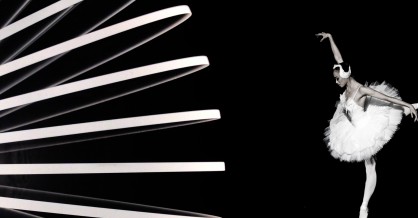 In 2013 Modulex entered into a cooperation with the at that time design student Osmund Olsen in connection with his final project at the Design School in Kolding. A cooperation that resulted in four beautiful and aesthetic lamps that are now being showed at the Light + Building exhibition in Frankfurt in Germany under the category "Young Design".
A ballerina of acrylic
Inspired by a ballerina, the pendants are a collection of four lamps all powered by LED. The pendants are made from acrylic, which controls the light into a shape that is strong and disciplined and with the same elegance as a ballerina. The lamps will be presented at the Light + Building exhibition in Frankfurt at the end of March where Osmund Olsen will be introduced together with other upcoming designers from all over the world. Modulex will once again support this young talent so that he can be ready to present the beautiful pendants at one of the world's biggest exhibitions within lighting.
Osmund Olsen says about the cooperation: "Modulex has played an important role in the development of my lamps as the parts that Modulex has sponsored is the core of my designs. Accuracy and uniformity is essential to my designs and Modulex has been the right partner on this part. As a designer it is almost impossible to go to large companies and ask for production of only very small series, but Modulex has been extremely flexible and cooperative".
"At Modulex, we are very pleased that such a cooperation can contribute to create and develop a burgeoning talent", says Communication & Marketing Director Tania Ørts Hansen and she continues: "Just as important as it may be for the student that we make our production facilities and materials available to him, just as important is it for us to gain insight into and knowledge about how the designers of today think, develop and produce - so even though lamps are not our real competence area we do as a company gain a lot from such a cooperation".
About Osmund Olsen
Was raised on the Faroe Islands, but moved to Denmark in 2007. In 2008 he started at the Design School in Kolding where he completed his education as an industrial designer in 2013 with an A for his final project. He has been working for several big Danish companies such as Ecco, Grundfos, Vestas and Raadvad.
For more information about Osmond Olsen: www.osmundolsen.com
For more information about Modulex: www.modulex.com
If you want further information please do not hesitate to contact:
Tania Ørts Hansen, Communication & Marketing Manager, Modulex A/S
T: +45 7219 3252
Osmund Olsen, Industrial designer:
T: +45 3066 7218
Relevant information
For more information about Osmond Olsen
http://www.osmundolsen.com/
For more information about Modulex
http://www.modulex.com/
Press contacts
14/02-14 - Press releases