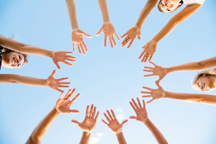 25/02-11 - Press releases
It is a good feeling not being alone.
TimoCom´s debt collection service keeps the exchange tidy"There should be no need for a debt collection office because default payers should not exist", says Patrick Andres, diploma in business economics and manager of the freight forwarding agency Günther Andres e.K. in Hanau. "Unf..
Our mission is to streamline and disseminate all kinds of press and business information and make it available to all on all available platforms.
about MyPressWire