Audio startups, Denmark is now home to Europe's most ambitious sound tech accelerator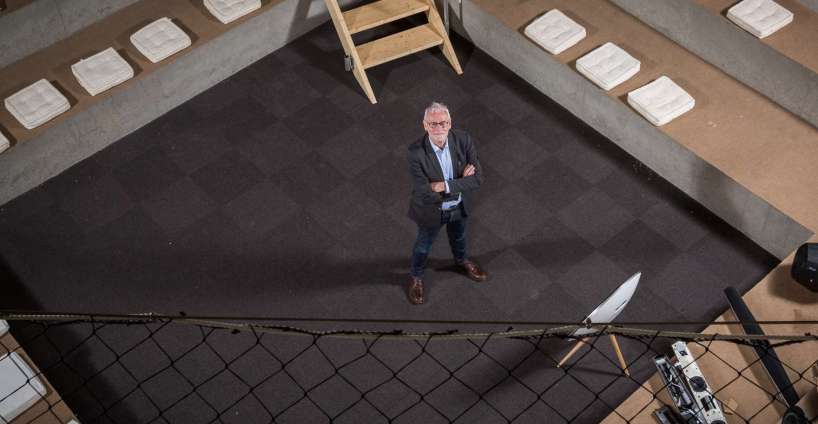 Located in the heart of Denmark, Sound Hub Denmark is now ready to help startups from all over the world in their journey to become the next sound and audio superstar. And with unique facilities such as a robustness lab, listening, and power test rooms, and a speaker measurement cube the road to success has a new, sweet tune.
This year, Sound Hub Denmark raised 50 million DKR in funding to become Europe's most extensive sound tech cluster. Now, the hub is getting ready to take in the first batch of national as well as international startups with unique facilities rarely found in Northern Europe.
The concept consists of three main elements; a co-working space, a maker space, and a knowledge space. The test facilities include a robustness lab for various climate and mechanical test, three listening rooms, several workshops, an accredited EMC and safety lab, and a speaker measurement cube only found one other place in Denmark and generally a rare sight in Europe and the World.
"Startups can't rely solely on money to successfully reach their goals. They also need an array of resources like access to knowledge and test facilities, which is especially important for startups working with physical products. With the new Sound Hub Denmark we are gathering all these resources in one place, where the whole package is made available to startups in our accelerator," says Thomas Wiborg Steen, Business Accelerator and Investment Manager, Accelerace.
Accelerace will be responsible for the 6-month program that helps startups achieve success through training, test facilities, funding, and business development. Accelerace has experience in attracting international audio and sound startups to Denmark through the project Next Step Challenge in 2016, a collaboration with Bang & Olufsen, that got about 100 startups to apply for the program.
The ambition for Sound Hub Denmark is to create the World's leading sound cluster in Struer, a cozy Danish city already known as the City of Sound.
"We will expand the pool of talent by attracting international talent, but we are also building a community for existing talent in the country within the audio and sound space. This will create a positive dynamic between the startups and between the established companies and the startups for them to learn from each other," says Peter Torstensen, CEO of Accelerace.
Besides Accelerace the partners in Sound Hub Denmark include Aalborg University, Danish Sound Network, the municipality of Struer, Færchfonden, Bang & Olufsen and Harman Lifestyle.
Get more info about the Sound Hub-accelerator here or contact Thomas Wiborg Steen for more information at tws@accelerace.dk.
About Accelerace
Accelerace is one of the world's top 10 seed accelerators. Since 2008 Accelerace has spotted, trained and invested in more than 500 of the most promising Danish and international startups and growth companies. 88% of the companies are still on the market today. As part of the national Scale-up Denmark initiative, Accelerace is scaling up startups within tech, food tech, cleantech, life sciences & biotech and med tech & healthcare technologies through guidance and mentoring from skilled serial entrepreneurs, camps and network. Accelerace has invested in more than 69 promising startups, who have been through the Accelerace program and have started partnerships with Maersk, Novo Nordisk Foundation, Arla, Foss, NRGI, Business Lolland-Falster, Bang & Olufsen, SE, Endesa & Enel. Accelerace is also organizing the Nordic NOME (Nordic Mentor Network for Entrepreneurship) mentor network for life science startups.
About Sound Hub Denmark
Sound Hub Denmark is a new international development environment located in Struer, Denmark fit for both startups, researchers and established companies. The goal of the hub is to create the world's leading incubation environment for audio and acoustics.
The partners in Sound Hub Denmark include Bang & Olufsen, Harman Lifestyle, Aalborg Universitet, Danish Sound Network, Accelerace, Vald, Birn Holding, Færchfonden and Struer Municipality.
Sound Hub Denmark has raised 50 million DKR in funding and expects the first accelerator program, the Sound Tech Accelerator, to be conducted at the beginning of 2019.
Relevant information
Accelerace
https://www.accelerace.io/
Sound Tech Accelerator
https://www.accelerace.io/sound/
Sound Hub Denmark
http://www.soundhub.dk/
Press contacts
Simone Okkels
Journalist
26838914
19/09-18 - Press releases