Don releases his own "Far Far Away"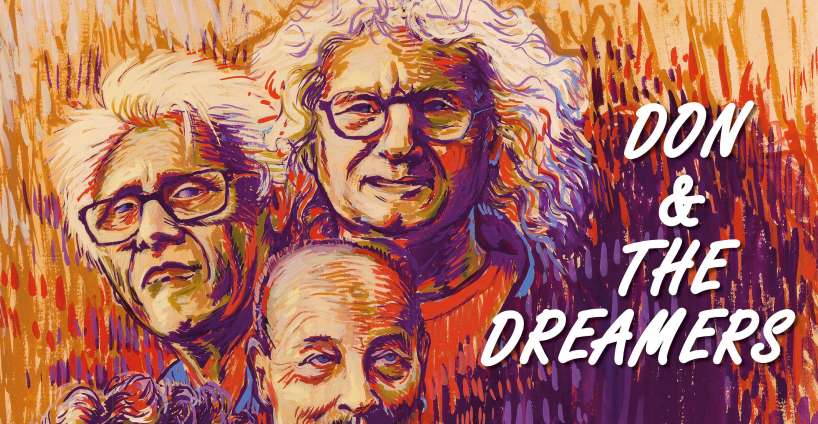 Slade founding member celebrates 50 years of the No. 1 album "Slayed" with the new band 'Don
Nov 1st marks the 50th anniversary of Slade's number 1 album 'Slayed?', one of Slade's most successful albums, going straight to number 1 in the UK as well as across other parts of the world and remaining in the UK chart for 34 weeks and the US chart for 26 weeks. During this period, Slade were dominant both in the charts and on the UK rock scene, often outperforming chart rivals such as Wizzard, T. Rex, Suzi Quatro, Roxy Music, and even David Bowie.
To celebrate the 50th Anniversary of 'Slayed?', Slade drummer and founding member Don Powell is releasing a special cover of Slade's 'Far Far Away' with his new project 'Don & The Dreamers', set to be released at the same time as the special 50 year jubilee Slade reissue 'SLADEST'.
Speaking about the anniversary and the new release, Don shares:
"I'm really excited about the project, I've had some great success with Slade over the years so to bring the two together is really fulfilling. The Dreamers are just so easy and different in the studio. We are having such fun"
Don & The Dreamers:
A band formed of hugely successful musicians in their own right, Don & The Dreamers: Curly Erik (vocals), Don Powell (Drums), Henrik Littauer (Piano), Knud Møller (Guitar) and Helge Solberg (Bass) have appeared on more than 1000 records combined. Now making the rock & roll music that they love to listen to, the group are continuing their passion, enjoying their craft and making music that fully displays their talent and experience as musicians.
Relevant information
Facebook: Don & The Dreamers
https://www.facebook.com/DonAndTheDreamers
Instagram: Don & The Dreamers
https://www.instagram.com/don.andthedreamers/
Wikipedia: Don Powell
https://en.wikipedia.org/wiki/Don_Powell
Press contacts
Simon Lucas
Liberty Music PR
+44 (0)7817444325
Company
DiGiDi Digital Distribution
Gl. Kongevej 11
1610 København, England
+45 27 89 18 14
Receive news from DiGiDi Digital Distribution by mail
Sign up here
04/11-22 - Press releases