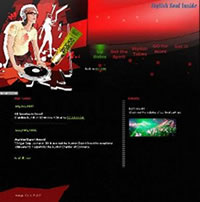 01/10-07 - Press releases
New Looks for the Website of GO, the Stylish Tube Drinks!
This week GO, the stylish tube drinks, presented the new looks for its website go-more.com. Managing director Gustav Wenger: "Our previous website basically was supposed to be a temporary solution that, as it happens quite often, became more permanent than intended. It not a quarter as good refl..
Our mission is to streamline and disseminate all kinds of press and business information and make it available to all on all available platforms.
about MyPressWire