OSPEL embraces new 2019 interior designer trends
26-02-19 - Press releases
After years of undisputed reign of minimalism and restraint of Scandinavian style, in 2019 the interior design industry takes a new and exciting direction. The Italian and German annual designer fairs surprised visitors with bold arrangements, a fresh palette of colours and organic decorative motifs.
Contact persons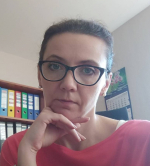 Beata Pandel
Press contacts - International Trade and Export
+48 (0)32 6737106
promocja@ospel.com.pl
Our mission is to streamline and disseminate all kinds of press and business information and make it available to all on all available platforms.
about MyPressWire