Changes to FORCE Technology's board of directors
08-10-18 - Press releases
After a period of consideration, the board of directors and Ernst Tiedemann have agreed that now is the right time for the board of directors to have a new chairman.
New research project guarantees video and sound quality for the future
18-09-18 - Press releases
Bang & Olufsen a/s, DTU, and FORCE Technology are at the helm of a new pan-European research project to guarantee users better video and sound quality in the future. The RealVision project is supported by the EU. In addition to the three leading audiovisual players in Denmark, the project also includes partners from such countries as France, England, Germany, and the US.
FORCE Technology wins global corrosion award
28-03-17 - Press releases
Yesterday, FORCE Technology was awarded the 2017 MP Corrosion Innovation of the Year Award for its new and innovative sensor, FiGS®. The award was presented during CORROSION 2017 in New Orleans, Louisiana.
Contact persons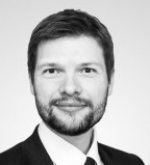 Thomas Bech Hansen
Vice President
+45 43 25 00 00
presse@force.dk
Our mission is to streamline and disseminate all kinds of press and business information and make it available to all on all available platforms.
about MyPressWire